Ciampi & Partners Srl
Relationship: C&P has specialised experience in the advanced tertiary sector (software houses, management consultancy) and is able to help customers in de- fining their business models, selecting appropriate technology platforms for their business operations (sales, operational marketing) with a view to implementing multchannel strategies and creating complementary partnerships for the custo- mer with third parties.
Company overview: In depth knowledge of the IT sector & business processes and experience in delivering effective marketing strategies have meant that since inception in 2001, Ciampi & Partners have been able to grow quickly and effi- ciently. This has allowed C&P to create a solid structure, which is always at the forefront and able to respond proficiently to the needs of the market and in the implementation of customer projects.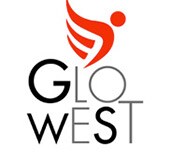 Glowest Srl
Relationship: Glowest provides specialist skills in the insurance and banking sec- tors when implementing network marketing projects, bringing specific techno- logical (CRM, Sales Force Automation), organisational and business capabilities (product selection, third party partnerships, multichannel).
Company overview: Glowest operates in the insurance sector. They have a strong emphasis on technology which ensures that the organization is efficient and maintains a level of excellence. This allows them to combat increasingly fierce competition with insurance agencies that have been active for years and are well established in the area.