Your accounting firm wants to provide the best possible service to its clients at every opportunity, and NetSuite's Accountant Program provides a unique opportunity to do just that.
If your clients are using NetSuite for their accounting software, then it's a great time to join NetSuite's Accountant Program, because it provides numerous important benefits to both your organization and your client. NetSuite is the fastest-growing top 10 financial management solution , so chances are your clients are using NetSuite today or considering us for their future accounting software needs. NetSuite's Accountant Program enables you to support your NetSuite customers better and more cost effectively—at no charge to you or your client.
Join the NetSuite Accountant Program Today!Join the NetSuite Accountant Program Today!
Italian Accounting Program Members (click on logos for details):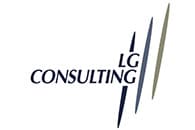 Benefits of the NetSuite Accountant Program
Securely, easily and remotely support clients running NetSuite. NetSuite's web-based accounting software enables you to easily support customers running NetSuite. You can review their financial reports and monitor key financial processes, all from your location. Your customers can provide you with single-seat access to their NetSuite account at their discretion—at no charge to either of you.

Get the training and tools you need to make the most of NetSuite. You'll be eligible for discounted training to hone your NetSuite skills, as well as a NetSuite demonstration account to test transaction and report implications in a non-production environment.

Learn about the latest NetSuite innovations and collaborate with fellow NetSuite users. You'll get complimentary membership in the NetSuite User Group Italia, as well as exclusive access to NetSuite thought leadership and networking events.

Benefit when you refer new business to NetSuite. NetSuite encourages you to spread the word about the benefits of NetSuite. You'll be eligible, joining the Clustin Referral Program, for a 15% commission on the first year's license for new referrals that become NetSuite customers.
Register Now
Sign up today! Joining the NetSuite Accountant Program is easy and free
1 According to Gartner, NetSuite is the fastest-growing top 10 provider of financial management solutions for North
2 Please see Terms and Conditions